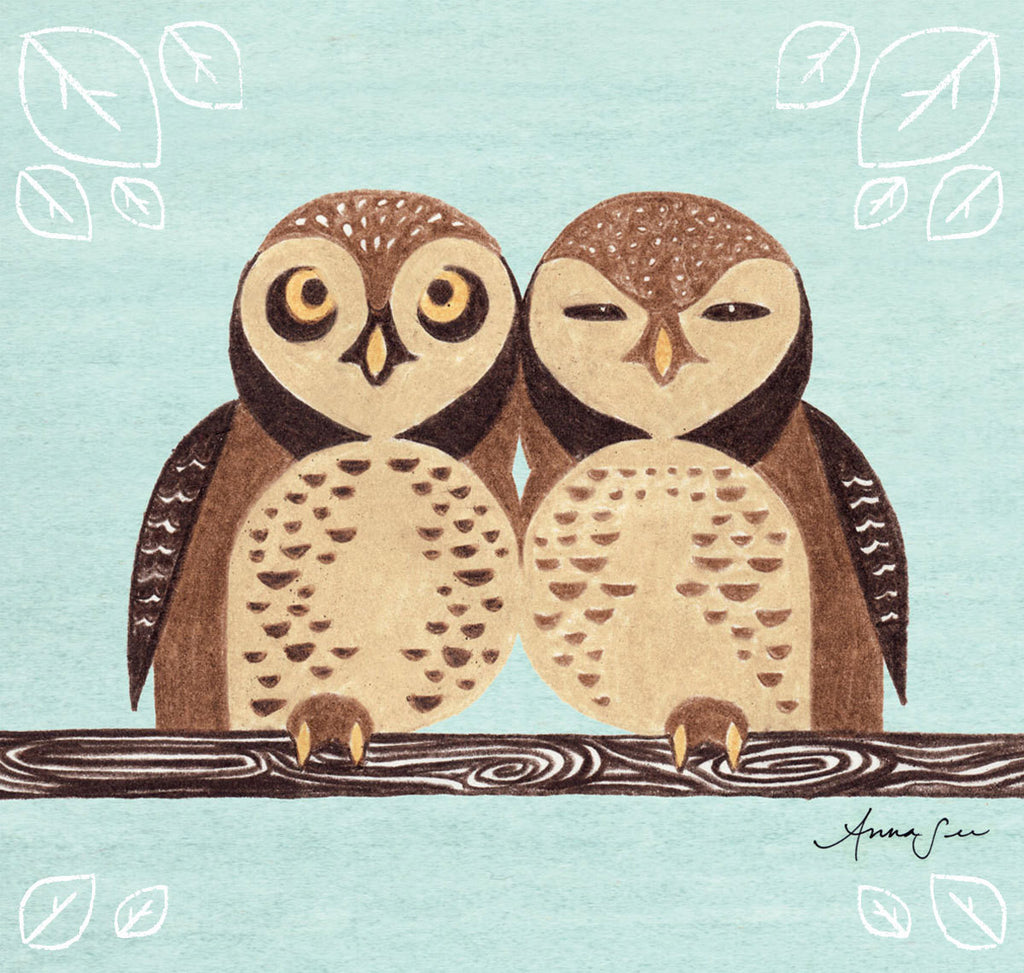 SPOTTED OWL ILLUSTRATION GICLEE ART PRINT BY ANNA SEE
$20.00
This art drawing illustration print of two spotted owls/owlings are perfect for the owl lover! It makes for great room wall decor for a boy or girl's nursery or children's room, or any room in the house, in the lovely unisex color palette of light blue and brown.
This art print is made with color pencils and markers.
Approximately 8" x 8.25" centered with a 1/2" border
Printed on heavyweight BFK Rives cotton rag paper
* Signed upon purchase
* Artist retains all reproduction rights and copyrights.
* Sale does not reflect transfer of copyright.