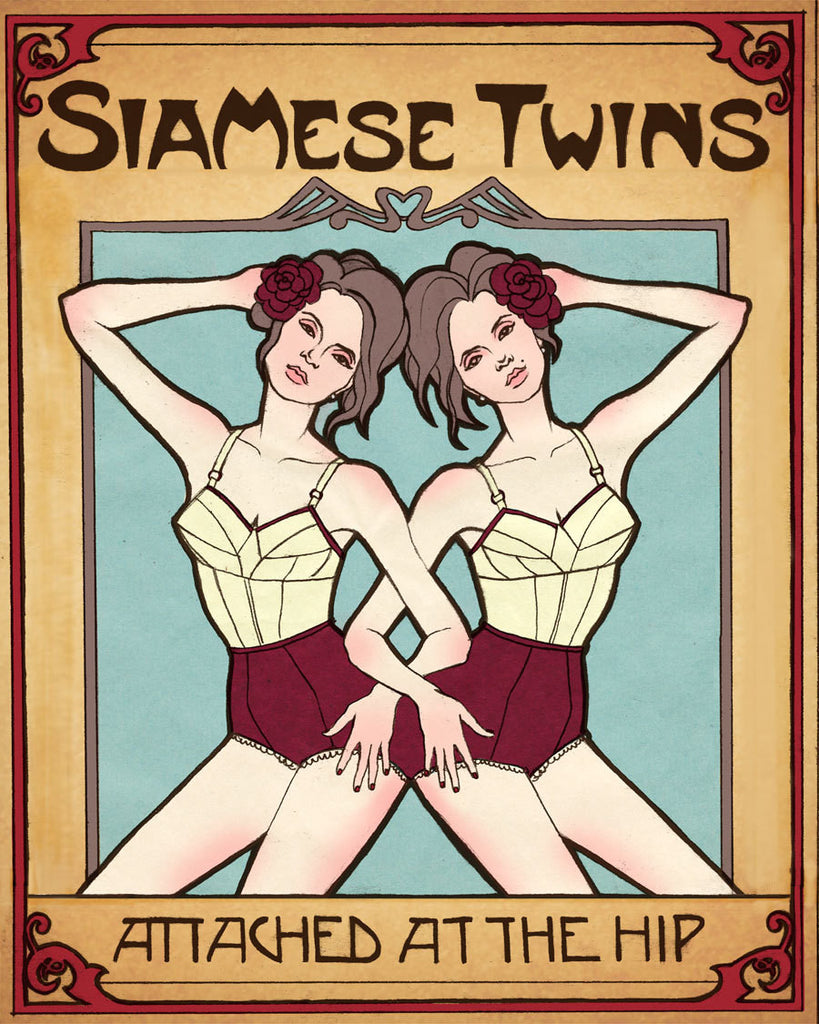 SIAMESE TWINS ILLUSTRATION GICLEE ART PRINT BY ANNA SEE
$36.00
This piece is inspired and influenced by vintage French fashion posters, old sideshow circus and carnival posters, the Art Nouveau and Art Deco period and artists like Mucha and Beardsley.
I've often wondered what it would be like to be a Siamese twin - sharing just one body, an identical face, while still being your own unique individual....that lifelong relationship with your twin must be challenging yet truly special.
Approximately 12" x 16" centered on 13" x 17" paper
Fits any standard 12" x 16" frame for easy presentation
* Signed by artist upon purchase
* Artist retains all reproduction rights and copyrights.
* Sale does not reflect transfer of copyright.