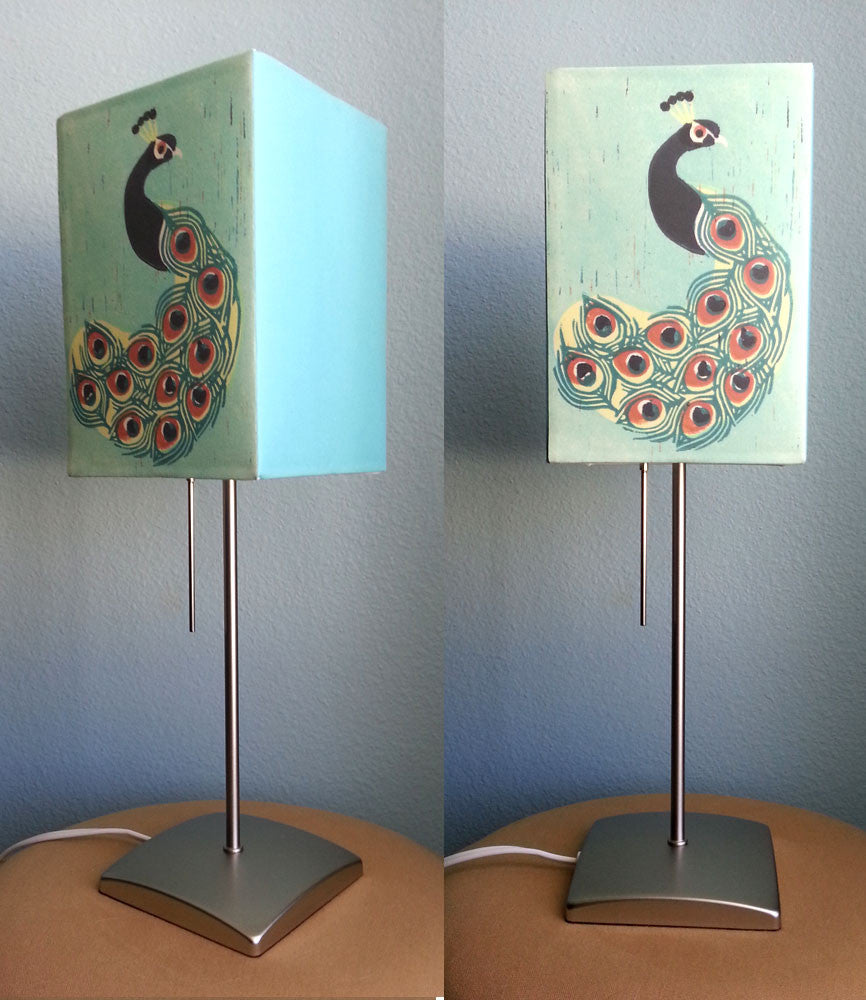 ILLUMINATED PEACOCK COMPLETE LAMP BY ANNA SEE
$125.00
This unique and beautiful handmade lampshade would be a gorgeous accent and conversation piece to any room. It looks wonderful on a nightstand or end table in a living room and would stand out in a room with a neutral color scheme or would pick up the blues and greens in a room of a complementary color scheme. It features my bestselling popular peacock image on two sides and this complete lamp includes the shade, the stand, and the light bulb! All it's waiting for is to be plugged in at its new home!
The lampshade is made from handmoulded heavyweight French cotton rag paper that all my giclee prints are printed on.
It looks lovely on a nightstand, side table, desk, anywhere! It's functional art!
Printed with archival ink on heavyweight BFK Rives paper
Approximately 19" tall and 6" wide
Signed upon purchase
*PLEASE ALLOW 2 WEEKS TURNAROUND TIME
* Artist retains all reproduction rights and copyrights.
* Sale does not reflect transfer of copyright.